Case Studies
Our case studies will take you through the journey your own project will receive.
Including processes, intial designs, prototypes and feedback from our clients.
MS Trust
Type: UI DESIGN | BUILD | DRUPAL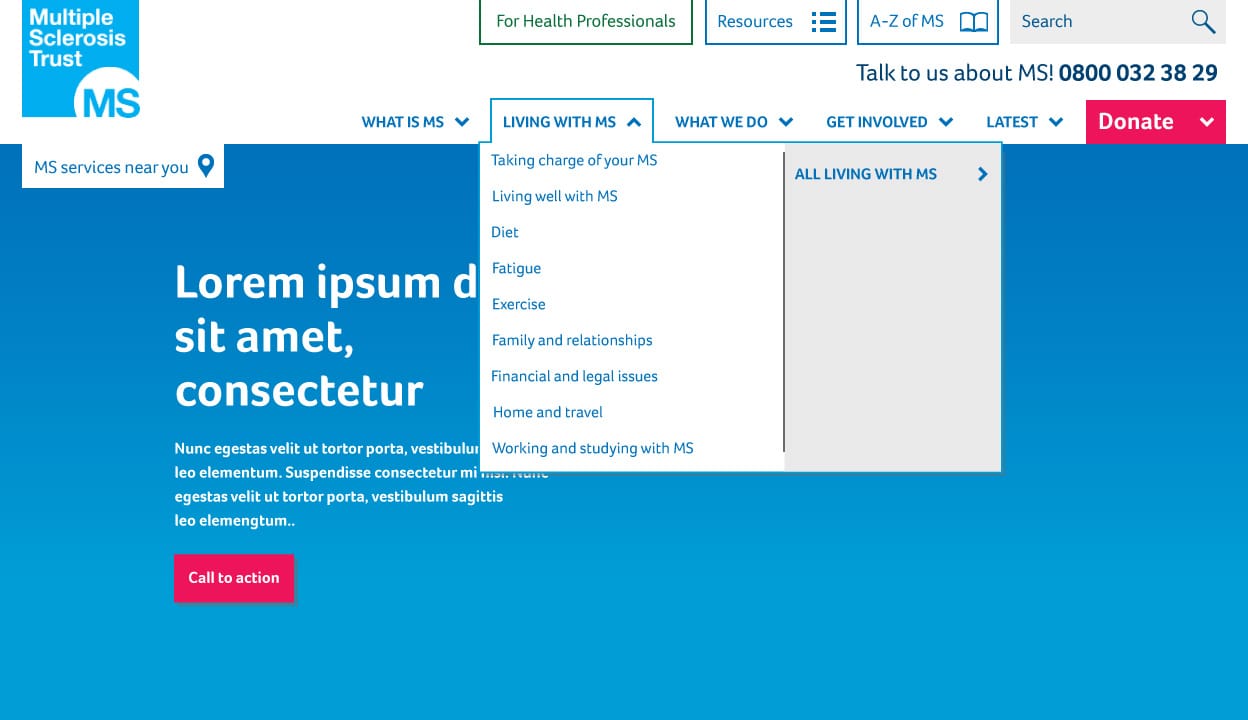 Brief
A Bigmallet project, we worked with the stakeholders using card sorting techniques and very simple user personas to help recategorise and slim down the navigation choices. Then designed the gloabl navigation area based on this UX research.
Branding Projects
Ella Makes Waves

Type: DESIGN | LOGO | WEB

Ella Makes Waves from intial sketch to final logo

Client: Ella Makes Waves