Case Study
York Mystery Plays
2012 player for
the space
Type: ADAPTIVE DESIGN | BUILD | WEB | HTML5 VIDEO
Date: 2012
Brief
We were commissioned by Kinura to help design and build an experimental live streaming video player for the BBC/Arts Council project the space.
The player had to use live streaming HTML5 video with Flash fallback, multiple device support/layout and remain accessible. Quite the task in 2012 when HTML5 Video support was shaky at best.
We were briefed to:
Wireframes
Prototypes
Design
Testing
Build all the HTML5 and Javascript assets
Work closely with the streaming developers to perfect bespoke video players
Integrate with the space wordpress CMS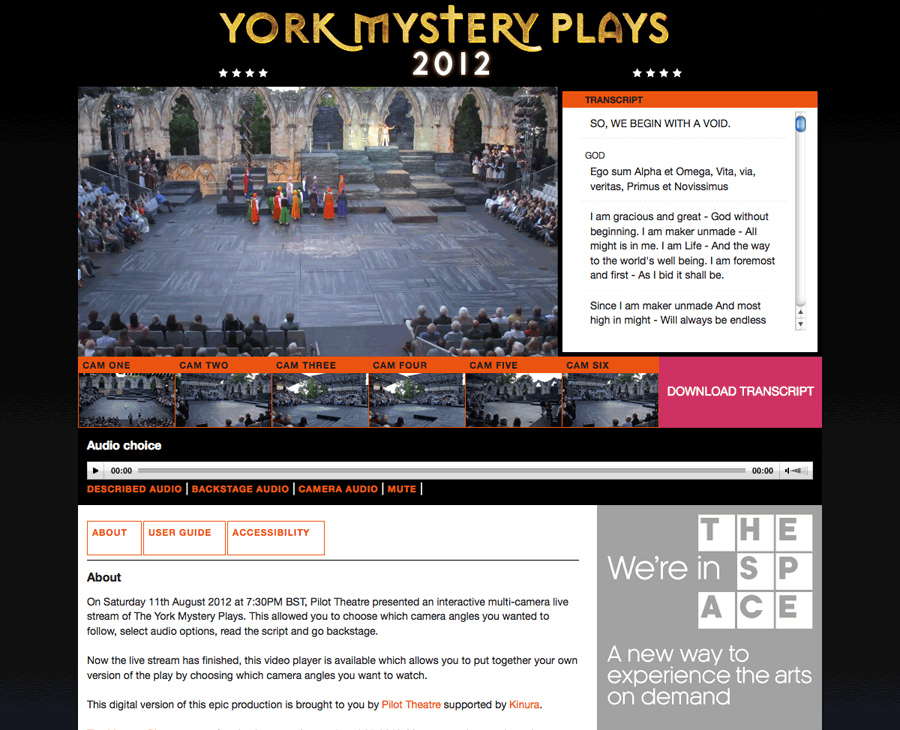 Wireframe concepts for adaptive layout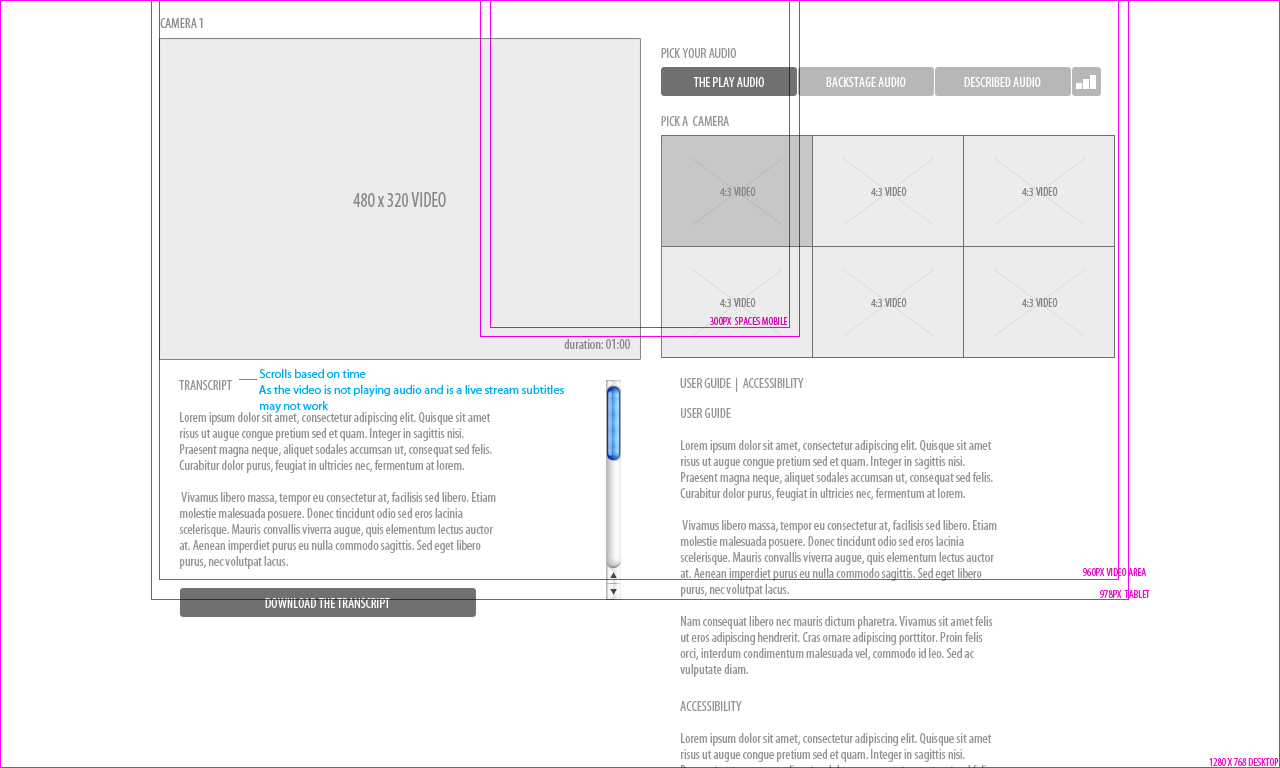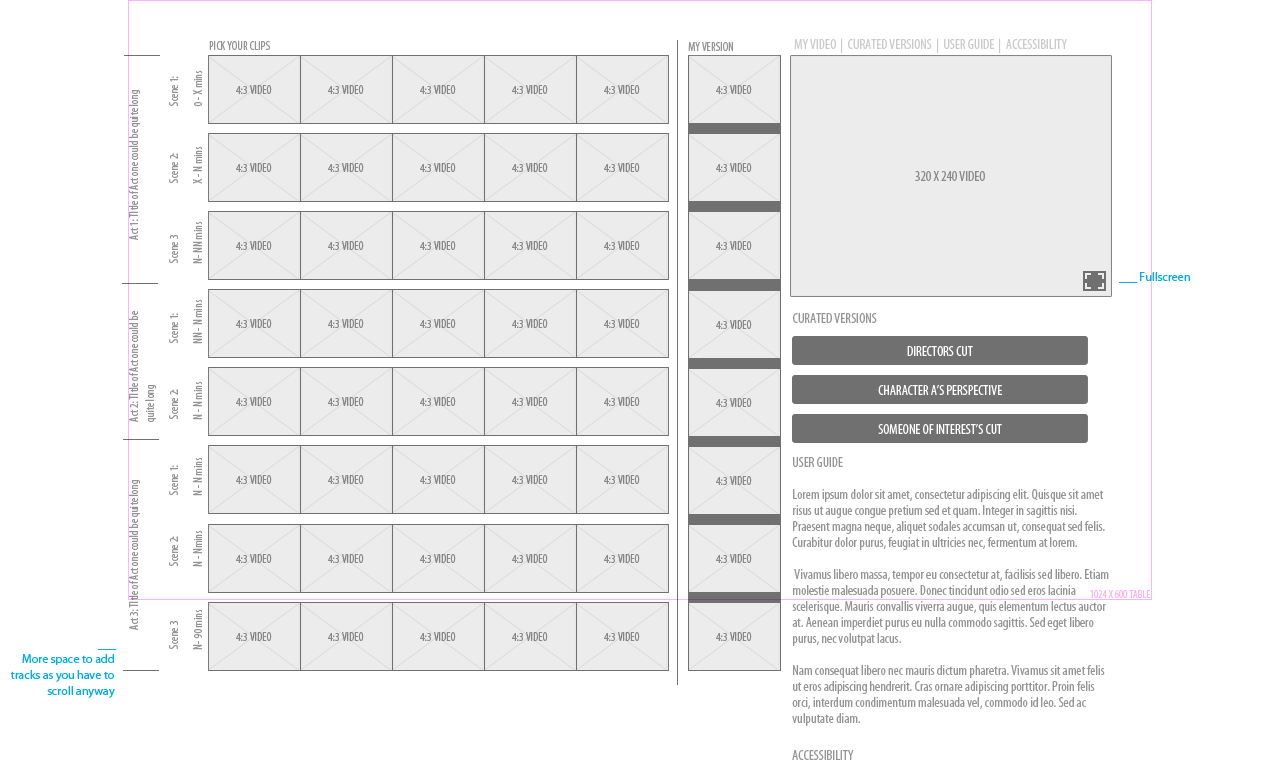 What we did
Wireframes
Prototyping
JW Player development
Design
HTML, CSS, Javascript Front-end build
Responsive design
Project liaison with multiple parties (Kinura, Pilot Theatre, BBC Space development team).
Feedback
The York Mystery Plays live stream was voted one of the top favourite projects on the space, thanks to viewers who took to Twitter and Facebook to vote for their favourite content on the digital arts service.
Other services
We work closely with Kinura on other projects providing HTML5, CSS3 and Javascript development for things such as:
Webinar live chat modules
HTML5 video sync slide shows
Live streaming video player customisation